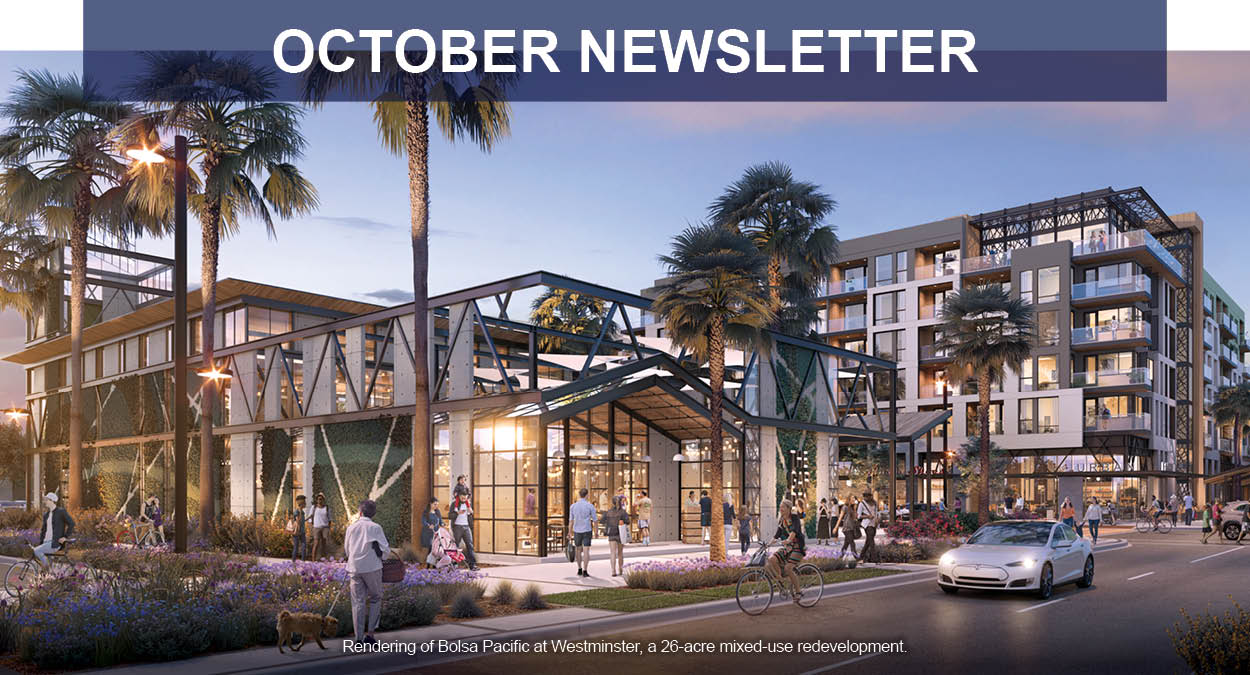 Shopoff Realty Investments Promotes Jo Merriman to Executive Vice President, Operations and Investment Services




October 11, 2023
Read More →

Shopoff Sells Approved Housing Development The Pines at Fullerton to Lennar Homes







October 10, 2023
Read More →

The Registry: Shopoff
Realty's Orange County Development Fund Raises $40MM, Money to be Used for Entitling Westminster Mall Redevelopment


October 10, 2023
Read More →
Shopoff Realty Investments' Shopoff Orange County Development Fund Raises $40 Million, Closes Two Months Early





October 9, 2023
Read More →

Northspyre: Reimagining The Future Podcast: Bill Shopoff*









October 2, 2023
Watch Now →

Shopoff Realty Investments Sells Fully Entitled Moss Street Townhome Development in Chula Vista






October 2, 2023
Read More →
These links are being provided as a convenience and for informational purposes only; Shopoff Realty Investments bears no responsibility for accuracy, legality or content of the external site or for that of subsequent links. Contact the external site for answers to questions regarding its content.

*The content presented in this podcast is intended to be educational and informative. It is not intended as financial, investment, or legal advice. The discussions and opinions expressed are solely those of the hosts and guests. It is important to conduct your own research and consult with qualified professionals before making any financial or real estate-related decisions.
CAMPUS BAY – RICHMOND, CA
Photo is a rendering overlay of a property owned by a closed investment fund managed by Shopoff Realty Investments and is representative of the type of property managed by Shopoff.
The Campus Bay property is a former industrial site that consists of 64.3 developable acres and 24.7 acres of wetlands. Just north of the cities of Berkeley and Oakland, the site is located on San Francisco Bay in the city of Richmond, California, where residential development has been encouraged.

With its prime location, the property provides a rare opportunity to add new for-sale and rental housing in a submarket with substantial housing demand. In 2020, the Planning Commission and City Council approved a Specific Plan, Environmental Impact Report (EIR), and Development Agreement that allows for up to 4,000 for-sale and for-rent multifamily residential units. Shopoff is currently working with the city to complete the entitlements and develop the site.
| | | |
| --- | --- | --- |
| | | Christy Hutchison is Shopoff's director of national accounts. Learn more about Christy's role and her favorite thing about working at Shopoff in this month's spotlight! |
DO YOU FOLLOW US ON SOCIAL?
The information contained herein is for informational purposes only and is not, and shall not constitute investment advice, tax or legal advice. It is important to disclose that this newsletter includes links to an external source. The content you are about to view is produced by third-party sources. Additionally, Shopoff Realty Investments, L.P. and its affiliates are not responsible for the administration of the terms of use, privacy policies or security policies of any external source. Certain statements contained herein may constitute "forward looking statements." Any such statements, performance projections and results have been based upon assumptions, some of which will vary, perhaps materially, from actual events and do not constitute a prediction or representation as to actual performance. This is neither an offer to sell nor a solicitation of an offer to buy any security. Such an offer may only be made by means of an offering document that must accompany or precede this information. All investments have risk including loss of investment. An investment in a Shopoff fund involves a high degree of risk, including the possible loss of your investment, and is illiquid with an uncertain liquidity date. This communication has not been approved or disapproved by the U.S. Securities and Exchange Commission (the "SEC") or the securities regulatory authority of any state, nor has the SEC or any security regulatory authority of any statement passed upon the accuracy or adequacy of statements in this communication. Any representation to the contrary is a criminal offense. Past performance and/or forward-looking statements are not an assurance of future results. Securities offered through Shopoff Securities, Inc. Member FINRA/SIPC.
Shopoff Realty Investments | 18565 Jamboree Road, Suite 200, Irvine, CA 92612
844-4-SHOPOFF | shopoff.com